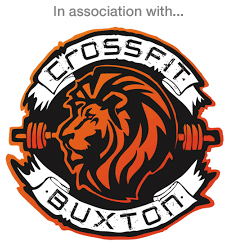 JungleFit
Peak Active Sport and CrossFit Buxton have teamed up to bring you a new programme aimed at children from the age of 7-11. Our new kids fitness programme is all about having fun but developing the key components of fitness, which are –
Cardio
Stamina
Strength
Flexibility
Power
Speed
Coordination
Agility
Balance
Accuracy
Most of these key fitness components we use every day when playing sport, no matter what sport that is. Our new programme will focus on specifically developing these components leading to a healthier lifestyle.
Click the link to view a sample of their development booklet, which details specific sessions and shows how children keep a track of their development  – Please click here.
Coming Soon –
Monday 18th September – Monday 30th October 2017 (6 weeks)
Tuesday 19th September – Tuesday 31st October 2017 (6 weeks)
Wednesday 20th September – Wednesday 1st November 2017 (6 weeks)
Booking Form – Click here to view our Booking Form
Limited places available (10-12 children per class)
3 classes per week – Select your day
Times – 4.00pm until 4.45pm
Venue – CrossFit Buxton Box – 3B Ladmanlow Yard, Leek Road, Buxton, SK17 6UQ
Cost – £30.00 per block (6 weeks)
Register your interest –
Should you be interested in JungleFit, or perhaps want to book onto the next block, please send a message to PAS and we will keep you updated. Click here to go to our Contact Us page.