Mini Soccer Monday – OFF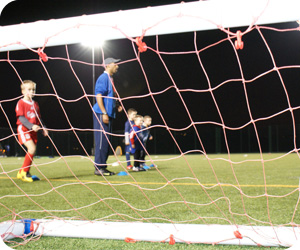 The PAS Mini Soccer Monday Club is an opportunity for young players, from the age of 4 and up, to maximise their playing potential. We provide the chance to be coached by ex-professional players and coaches from professional clubs.
"Our Mini Soccer Club is similar to academy coaching, in which we focus on

devolving

 every players needs" – Mark Jennings (PAS Coach/Director)
The Mini Soccer Monday Club is open to any youngster who wants to improve their talent. Again like all our clubs, it's open to both boys and girls of all abilities from beginners to advanced players, but what sets this club apart from the rest is the style of coaching available and individual techniques learnt through new and exciting methods from around the world.
For the more advanced players this club is there to bridge the gap between local clubs and professional academies. One of our main aims is to provide a technical development club which enables young players to train and learn in a professional environment. It's also a great chance for players to get additional coaching every week while continuing to play for their local clubs.
Venue – St. Margaret's Primary School, Glossop. SK13 6JH
Indoor and outdoor facilities at St. Margaret's Primary School
Time – 6pm – 7pm
Cost – £3.00
Register on the day so just turn up and play
Note – Currently Closed – Start Date Coming Soon!